South 12th Avenue now hosts a collection of vividly painted planters, created by the next generation of local artists to celebrate elements of the avenue's rich culture and traditions.
The youth artists' work is permanently installed on 12th Avenue between West Irvington Road and West Drexel Road. Large planters were designed and painted by nine teens selected for this year's Transportation Art By Youth (TABY) project, funded by Pima Association of Governments.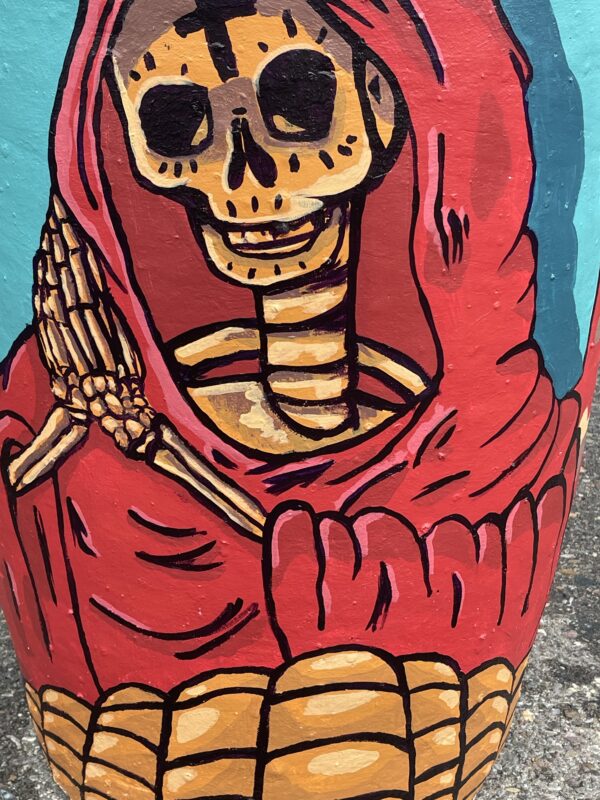 The students covered 10, 39-by-24-inch planters with 360-degree murals documenting the special traditions, plants, animals and people of the Sonoran Desert and Twelfth Avenue. Their work complements the City of Tucson's La Doce project to infuse economic revitalization, transportation improvements for pedestrians and bicyclists, and food-based economy and sustainability strategies for the corridor.
"My idea came from a lot of celebrated things such as religion and culture and holidays," said Andrew Lomme, one of the youth artists. His planter features a skeleton posed as the Virgin Mary, prickly pear cactus and a snake. "It's celebrating Dia de los Muertos, which is a locally celebrated tradition."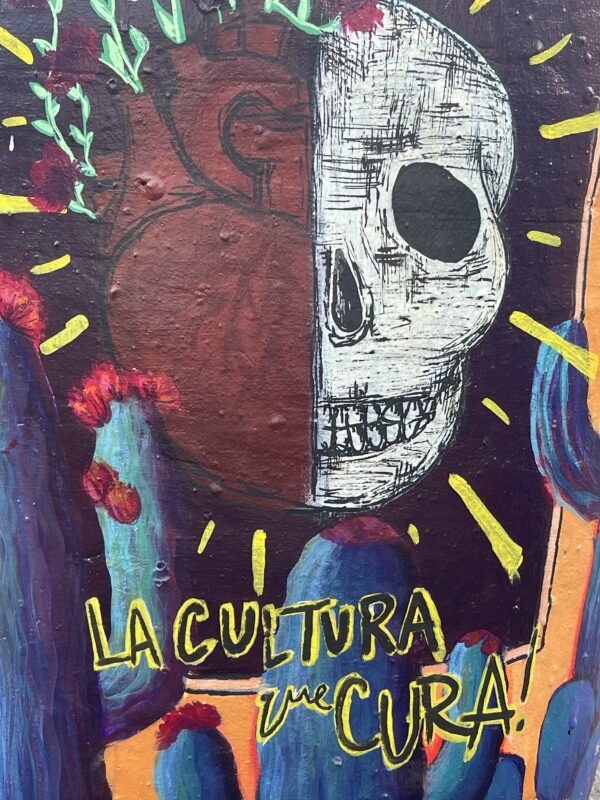 The TABY project helped the teens employ life and work skills as they embraced their love for creative expression.
"I think I'll take forward the act of working with others and the act of working through issues, at times, and conflicts that we didn't know that were arising," said artist Charlie Valenzuela. "In a way, it made us better artists."
Artist Nevaeh McKale said she loves art but had not recognized it as an outlet for her emotions and an expression of herself until she was selected for this project.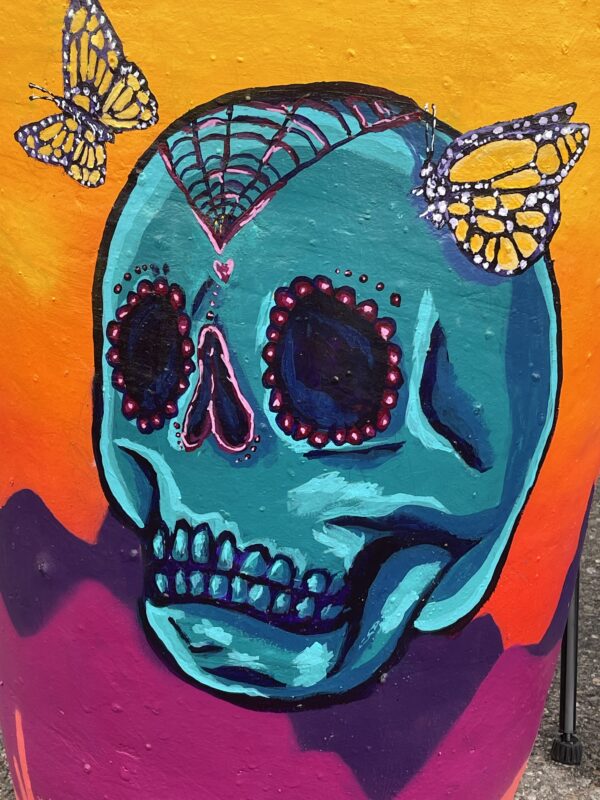 "I feel like I became a lot more confident in my artwork. At first, I didn't realize how little I showed my artwork or brought it up until now. A lot of people didn't even know that I enjoyed doing art, and that that's a big part of my life," McKale said.
Pima Association of Governments provides funding for TABY. This project was managed by the City of Tucson.
Participants: Tony Plak, teaching artist; Taranm Akbary, youth coordinator; artists Angelita Carlos, Maya Castle, Maria Cazzato, Ellie Dorland, Andrew Lomme, Nevaeh McKale, Emiliano Reyes, Charlie Valenzuela.