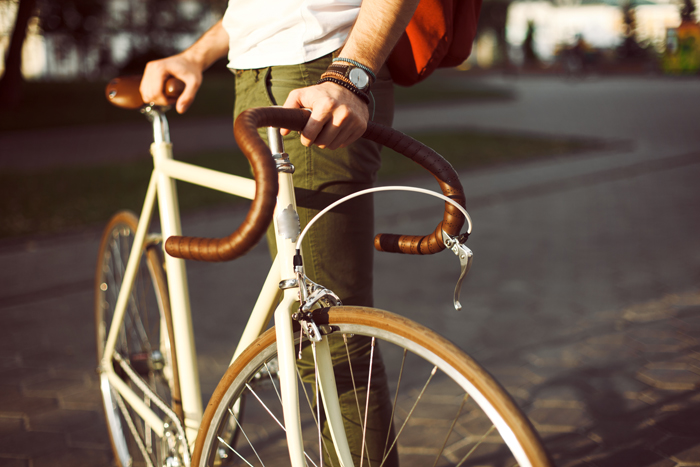 Bicycling was a terrific solo exercise during the height of the pandemic to stay active and maintain social distancing. Now that many pandemic restrictions have lifted, cycling remains a great way to exercise, reduce driving and save money.
For shorter commutes, many people opted for cycling instead of mass transit as they tried to avoid crowded buses. According to Forbes Magazine, cycling traffic is up 50% in New York City and 150% in Philadelphia.
The Tucson region saw increases in bicycling traffic and changes in bicycling patterns. According to Pima Association of Governments' Senior Transportation Planner David Mitchell, normally high bicycle traffic around the University of Arizona was down due to the shift to online learning. Pima County installed automatic counters on The Loop bike trail and Mitchell said an initial view of the data suggests "more weekday riders" and "a shift in peak volumes on weekday mornings," from a typical rush-hour schedule of 7 to 9 a.m. to a more mid-day peak, between 10 a.m. and 2 p.m.
Even for the novice, biking is a great way to get to work for commutes of five miles or less. Besides getting fit and saving money, you can help improve the environment by reducing vehicle emissions. Ease into the routine by cycling to work in the morning, then taking a bus either part or all the way home in the evening. More experienced cyclists can easily commute longer distances.
Route resources
The regional bicycle network consists of over 1,000 miles of bicycle lanes, routes, shared-use paths/trails and bicycle boulevards, which are great ways to commute and a fun way to exercise.
Download a copy of Pima Association of Governments' Tucson Metro Bike Map and learn why the greater Tucson area was the first region in the United States to be designated gold-level as a bicycle-friendly region by the League of American Bicyclists.
In addition, traveling by bicycle in the region is made easier with the Chuck Huckelberry Loop, a system of paved, shared-use paths and short segments of buffered bike lanes that extends through unincorporated Pima County, Marana, Oro Valley, Tucson, and South Tucson. The Loop is accessible from many major streets.
Looking for a bike?
According to Bicycle Retailer and Industry News, there is a bicycle shortage in the United States.
Census.gov reported a "burst" in bicycling interest during the pandemic. This created an "increased demand for lower-priced bikes and, at the same time, bike afficionados continued to buy high-end gravel, mountain, road and electric bikes."
Also due to the pandemic, retailers experienced a decrease in imports because factories in East Asia shut down. The good news is that most of the factories are back producing bikes, and both domestic and import bicycles are more readily available.