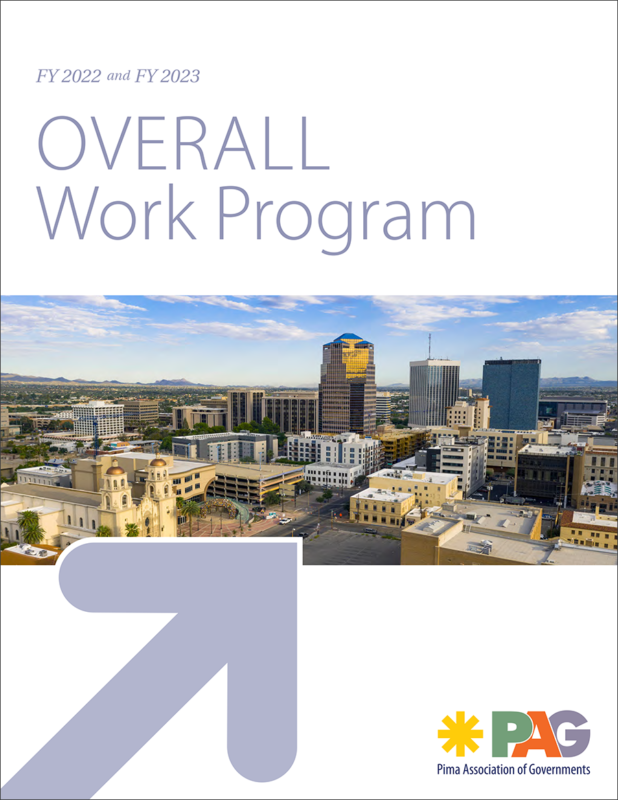 Working together through collaborative leadership and planning is the essence of Pima Association of Governments' work over the years.
PAG's Fiscal Years 2022 and 2023 Overall Work Program, approved by the PAG Regional Council on Aug. 5, continues that practice.
The OWP reflects responsibilities PAG must fulfill as the federally designated metropolitan planning organization. The document is required by PAG's state contract with the Arizona Department of Transportation because ADOT administers the federal highway and federal transit funds distributed to the region via PAG. PAG also manages the Regional Transportation Authority and its 20-year regional transportation plan and tax.
The FY 2022 and FY 2023 program reflects the Regional Council's commitment to prioritizing the Regional Transportation Authority projects due for delivery before the end of FY 2025-26 and developing the next RTA plan to send to voters. PAG also will focus on starting to develop the next Regional Mobility and Accessibility Plan, which is due in 2024.
The OWP identifies how it will meet federal and state obligations over the next two years in the areas of transportation, air quality, water quality management, economic vitality and regional partnerships.
Other activities include conducting an annual bicycle and pedestrian count, ongoing road safety assessments, regional stormwater quality planning to target non-point source pollutant sources of impaired waters, air quality conformity analysis for transportation plans, a travel reduction program to reduce congestion and improve air quality, and land use and travel demand modeling among other efforts.