Pima Association of Governments forms partnerships when there is an opportunity to improve the economic vitality and quality of life for everyone in the region. Partnerships may be formed to address transportation needs and opportunities or to advance transportation innovations that improve safety, reliability and efficiency. Other partnerships may be formed to connect people across the region to better share data and educate others about opportunities that improve the economic lifeblood of our communities and ultimately lead to quality job creation.
Regional Transportation Authority

The Regional Transportation Authority is a state-established political subdivision within Pima County, Arizona, since 2004 and is the fiscal manager of the RTA's 20-year, 2006 voter-approved regional transportation plan. The plan is funded by a half-cent excise (sales) tax, also approved by voters in 2006. The plan and tax are effective through June 2026. The RTA, which is managed by Pima Association of Governments through a memorandum of understanding, oversees delivery of roadway, transit, bicycle, pedestrian, signal technology and other transportation system improvements across the greater Tucson region.
Local, state and tribal leaders, who serve on the RTA Board as well as the PAG Regional Council, are working together to improve the region's livability by delivering a quality transportation system for all users. The RTA Board has established a citizens' advisory committee to draft a new regional transportation plan for public consideration before the current plan and tax expire in June 2026.
Regional Partnering Center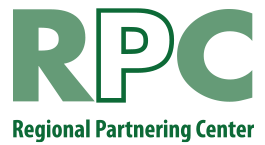 The Regional Partnering Center (RPC), a 501(c)(3), was established by the PAG Regional Council in 2014, to advance policies, practices and solutions to regional planning, environmental and energy challenges in Pima County through research and educational outreach with the goal of developing programs for their solution or management.
The RPC launched a Smart Region Southern Arizona initiative to create a place where people discover unlimited opportunities to achieve economic wellbeing. Six key areas of focus include: shared regional vision, advanced communications infrastructure, modernized transportation system, resilience of infrastructure, strategic talent alignment and water reliability.
In support of the RPC's initiative, Pima Association of Governments recently conducted a Regional Assessment of Advanced Communications Infrastructure to evaluate current broadband offerings, understand current uses and limits, and identify opportunities for expansion of the infrastructure to enable economic development and regional growth using broadband.
Also working through a memorandum of understanding with Pima Association of Governments, the RPC established the Sabino Canyon Crawler electric shuttle system in the Sabino Canyon Recreation Area. Tucson Electric Power provided capital investment for the electric shuttles and electric utility work related to the infrastructure improvements to operate and maintain the electric vehicle system. The RPC has a permit through the U.S. Forest Service to operate the Sabino Canyon Crawler service. The RPC contracts with Total Ride to operate the vehicles.