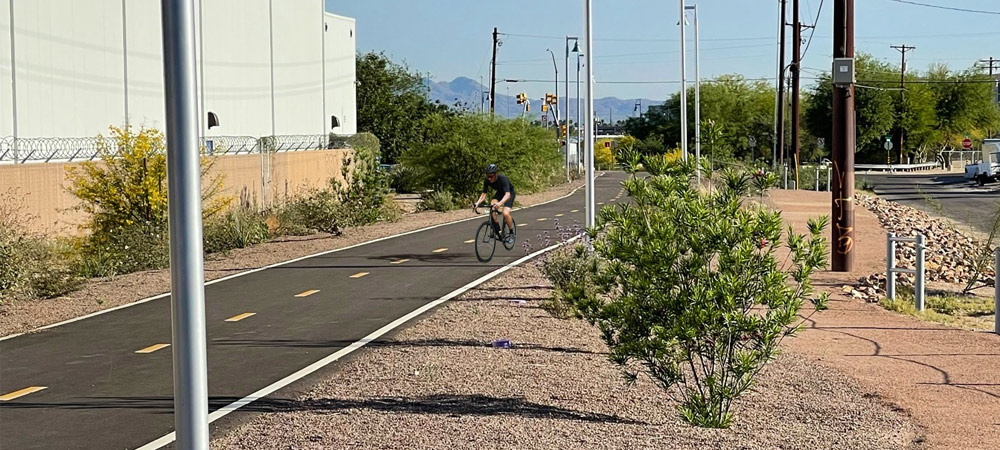 The regional bicycle network consists of over 1,000 miles of bicycle lanes, routes, shared-use paths/trails and bicycle boulevards. The greater Tucson area was the first region in the United States to be designated gold-level as a bicycle-friendly region by the League of American Bicyclists.
Annual Bike and Pedestrian Count
Every fall, PAG conducts a bicycle and pedestrian count at approximately 80 intersections or locations throughout the region to learn more about habits, trends and characteristics of these communities.
Walking and Cycling Resources