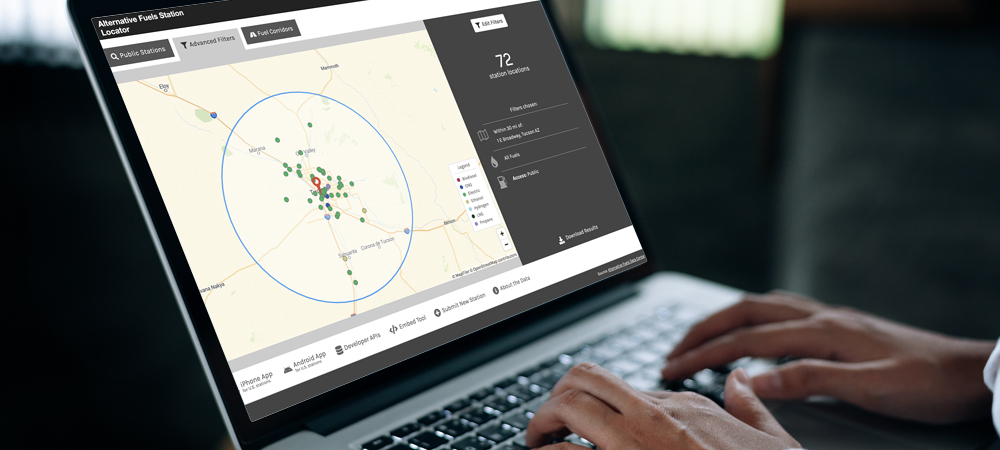 Pima Association of Governments produces data to guide regional planning by member jurisdictions and makes much of that data available for public use.
Access to data is important to support informed decision making across the region and beyond. PAG is a regional data center that offers services to members and others to access a variety of data that is developed in-house. This information is made available to the public, our stakeholders and employers in the region for a fee for services. We are happy to help address any questions you may have about the data or services we offer.
Explore individual pages to learn more about the following:
Orthophotos and LiDar
Pima Association of Governments makes its orthophotos and LiDar available for purchase. Orthophotos are aerial images that are geometrically corrected to have uniform scale. Data are available for the years 1998, 2000, 2002, 2005, 2008, 2011, 2015 and 2021.
Purchase PAG's LiDAR, DEM, DTM, and Orthophoto data.
Free LiDAR download and analytical tools via Open Topography
PAG's investment in a subscription to the Open Topography portal provides new way to publicly access and download the LIDAR data. Government planners, the private sector and academics use the site to access tools to utilize and process the 2021 PAG LiDAR online. See more info in this PAG news article. Here are free training opportunities for using the site: Learn | OpenTopography.
Traffic Data
PAG performs or collects annual traffic counts throughout eastern Pima County to support transportation planning decisions. Find out more about PAG's traffic count data collection and access the traffic count map on the Traffic Data page.
Roadway Construction Standards and Specifications
As the metropolitan planning organization for the greater Tucson region, PAG publishes a Standards and Specifications for Public Improvements document to guide consistent roadway construction implementation across jurisdictions. Regional stakeholders can access the Roadway Construction Standards and Specifications document and an order form for print or digital copies. Copies of the edition may be ordered through Arizona Lithographers. Purchases are made through Pima Association of Governments.
Performance Measures
Performance measures help gauge progress toward long-range regional transportation goals and are used to communicate strategies to change outcomes. PAG's performance measures are meant to be applied throughout the region to improve mobility, sustainability and livability.
Travel Reduction
Employers with 100 or more full-time equivalent employees are required to participate in Pima Association of Governments' Travel Reduction Program. TRP employers are required to conduct an annual employee survey to collect employee travel patterns. This data is used for transportation planning and development strategies to reduce congestion and improve air quality in the region. PAG provides support to employers to conduct the survey and consults with employer transportation coordinators to encourage employee use of alternative modes of transportation. Ridesharing assistance is available through PAG's Sun Rideshare program.
Regional Population Overview
The greater Tucson region includes six jurisdictions and two tribes, and they are members of Pima Association of Governments. The population of each local government is based on 2020 Census results. The regional population overview information provides a snapshot of the region's expanse and diversity.