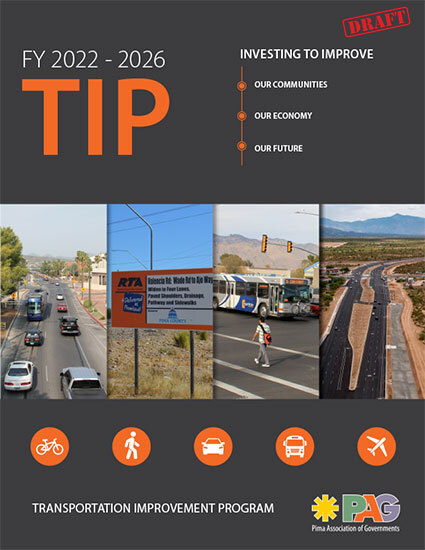 Pima Association of Governments is preparing a draft five-year transportation improvement program, known as the TIP, to identify how projects in the greater Tucson region will be scheduled and programmed with federal, state and regional dollars during fiscal years 2020-2026.
The draft TIP includes funding for Regional Transportation Authority plan projects to meet the RTA Board's commitment to Pima County voters that ensures the funding amount identified on the RTA ballot is met to deliver remaining RTA projects.
The TIP is updated every two years. PAG works closely with its members to develop the proposed project list to meet the region's short-term transportation priorities in alignment with PAG's long-term federal planning requirements. PAG members include the cities of South Tucson and Tucson, the towns of Marana, Oro Valley and Sahuarita, Pima County, the Pascua Yaqui Tribe, Tohono O'odham Nation and Arizona Department of Transportation.
Projects highlights from the draft TIP include:
Design and construction of a new traffic interchange on Interstate 10 for Sunset Road
Construction of the final phase of the Downtown Links project, a four-lane urban linkage in downtown Tucson that will include multimodal features and drainage improvements
Continuation of current public transit services through RTA funding and federal transit grants
"Public review and feedback on regional transportation priorities is an important part of the planning process," said Jamie Brown, PAG's strategic planning and public affairs administrator. "The TIP identifies projects that will enhance our region's economic vitality through roadway corridor, transit, intersection, traffic signalization, bicycle and pedestrian improvements, among others."
Watch for additional announcements for TIP open houses and public comment opportunities.