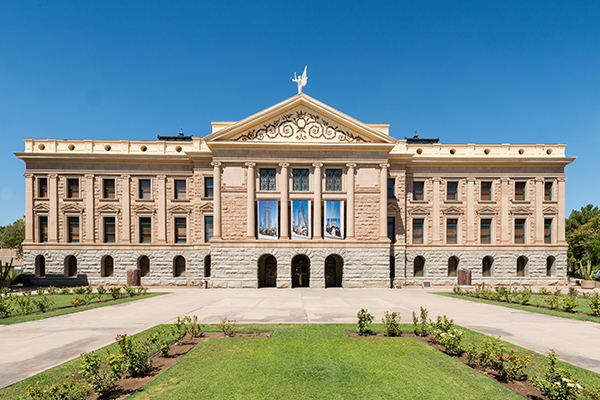 The Arizona Legislature has until the end of the month to approve a budget for the fiscal year that begins July 1, and it remains a work in progress.
One sticking point is debate among lawmakers about what to do with a $5 billion budgets surplus, said David Zynda, Pima Association of Governments Policy Analyst.
Until legislators reach consensus, the budget and a slew of unresolved bills are seemingly on hold, Zynda said.
PAG is watching a number of transportation policy and funding bills.
"Several transportation bills will likely see success or failure depending on whether they land in those budget bills," Zynda said.
House Bills (HB) and Senate Bills (SB) must pass their respective chamber before moving to the other body for consideration. If a bill passes both chambers, it moves to the Governor for his consideration.
Here are a few bills we are following:
HB 2728: This bill would provide $14 million in funding for a state Tier 2 study of the proposed Sonoran Corridor in Pima County. The proposal would create a new linkage between Interstates 10 and 19 that would alleviate congestion in the central Tucson area where those highways converge, allowing interstate traffic to skirt the south side of the metro area. This bill passed the House and has not received full Senate consideration. Because it is an appropriations bill, it may be included in the final budget bill and not require a full Senate vote on its own apart from the budget.
SB 1148: The proposal would change the vehicle license tax (VLT) paid on the purchase of a vehicle. Instead of being calculated based on the manufacturer's suggested retail price of a vehicle, it would be calculated on the actual purchase price, thus potentially lowering the revenue collected and redistributed to municipalities. The VLT is one of several funding sources that make up state transportation funds that cities, counties and towns receive. This bill passed the Senate and has not been assigned to a House committee.
HB 2701: This bill would adjust the tax base for prime contracting from its current 65% of gross income to 60% next year and 55% in future years. It could affect the Tucson area's Regional Transportation Authority revenues because prime contracting is one of the industries that pays the RTA excise tax. This bill passed in the House but has not received any Senate action.
SB 1004: This bill also would affect the transaction privilege tax, or sales tax, as it applies to the RTA. It would require remote sellers, such as online sales, to charge the sales tax on items subject to the tax only, and not the gross value of a purchase that includes taxable items. This Senate bill is awaiting full Senate action.
And finally, we no longer need to watch this legislation, which Gov. Doug Ducey has signed:
SB 1239: This new law goes into effect later this year and provides some funding to widen I-10 between Casa Grande and Chandler. It authorizes $400 million from the general fund for next year for the project. The overall cost is estimated to be approximately $1 billion. The state has already dedicated $290 million in state and local funds and is seeking a $300 million federal grant. Construction is expected to begin next year and conclude in 2026.