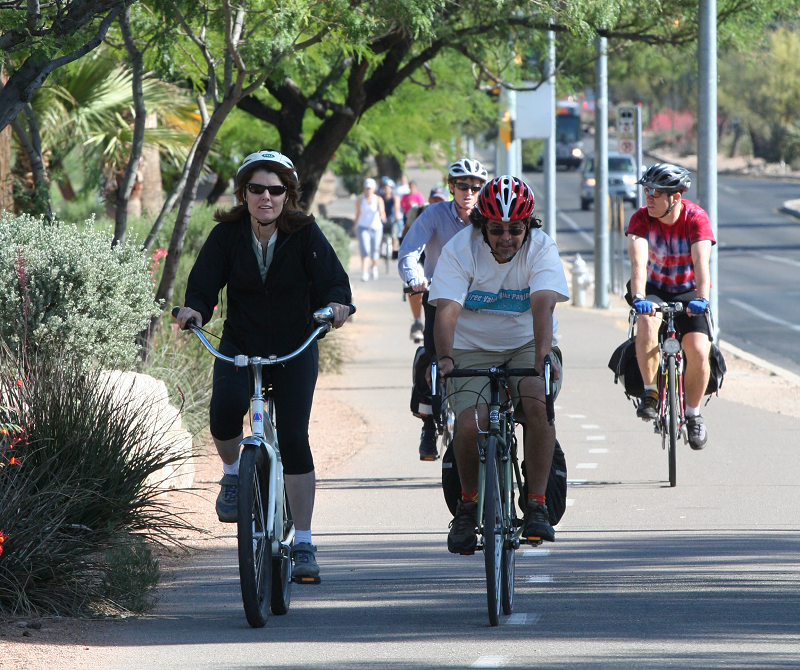 Your help is needed to conduct the annual bicycle and pedestrian count to help inform regional planning efforts.
Every fall, Pima Association of Governments relies on a team of volunteers to spend two to three hours at a designated intersection to track how many non-motorized travelers pass by during that time.
The count helps inform safety planning efforts and identify trends.
The 2020 count, for example, showed 70% of riders counted that year were wearing helmets, up from about 45% in 2013. It also showed that the percentage of cyclists riding the wrong way or using sidewalks (instead of riding in the street in the same direction as traffic) was on the rise, factors that can help inform outreach campaigns.
Volunteering is easy. The count runs Oct. 11 to Nov. 7, and each weekday shift is two hours long, weekend shifts are three hours long. You can still sign up for as many shifts as you'd like.
Here's how it works:
1) Visit the sign up page to see which locations and times are available.
2) Sign up for one or more shifts that work best for you. Weekday morning shifts are from 7 to 9 a.m., weekday evening shifts are from 4 to 6 p.m., weekend shifts are on Saturday or Sunday from 7 to 10 a.m.
3) Complete the online training.
4) Perform a count at your designated location.
5) Submit your tally by email or mail.
COVID-19 safety measures are in place during the 2021 count. To ensure the safety of all volunteers, masks are required where physical distancing is not possible. Additionally, volunteers will work alone and not be required to participate in any in-person activities aside from performing the count. All count locations are outdoors and allow volunteers to maintain a safe distance from others.