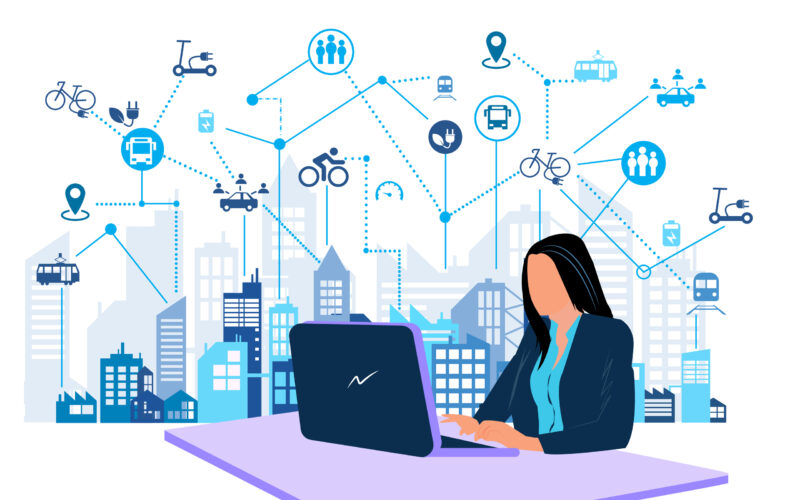 The Regional Mobility and Accessibility Plan, or RMAP, is a blueprint for achieving the region's transportation and mobility goals for the next 30 years. As a metropolitan planning organization, Pima Association of Governments is federally required to develop a long-range regional transportation plan to secure federal funding for transportation improvements throughout the greater Tucson region.
PAG has kicked off its 2055 RMAP development process by asking member jurisdictions to review a list of projects included in the previous plan. The 2045 RMAP was adopted in 2016 and updated in 2020 with fresh information on demographics, performance measures, revenue projections and project budgets.
The cities of Tucson and South Tucson, the towns of Marana, Oro Valley and Sahuarita, Pima County, the Pascua Yaqui Tribe, Tohono O'odham Nation and Arizona Department of Transportation (ADOT) are the jurisdictions involved in helping PAG develop the 2055 RMAP.
Existing projects are under review to check for needed updates or if the projects should be included or dropped from the long-range plan. PAG members will submit new projects as well to be added to the 2055 RMAP. The long-range plan also details anticipated revenue from local, state and federal sources that will be available for each project.
"We use funding estimates produced by experts whenever possible. For example, HURF (Highway User Revenue Funds) forecasts will likely be based on ADOT's official forecasts generated by economists and then extrapolated to 2055," said PAG Policy Analyst David Zynda.
The Regional Mobility and Accessibility Plan must identify federal performance measures for evaluating goals and outcomes of the plan. Plan development includes public outreach to assist in establishing plan priorities and aligning funds to match regional needs.
"In the RMAP, we state what we're anticipating to receive from the various funding sources, and we can use the priorities determined through public input to help identify how to spend it where we have flexibility," said PAG Planning Manager Jeanette DeRenne, who oversees development of the RMAP.
The plan is expected to be developed over the next two years with input from member jurisdictions via the PAG committee process. Plan approval by the PAG Regional Council is targeted for 2024.
RMAP captures all regional investments
All regional transportation investments fall under the RMAP umbrella. The long-range plan incorporates PAG's five-year Transportation Improvement Program (TIP) and the Regional Transportation Authority's voter-approved 20-year investment plan.
The TIP is a state-required schedule and budget of proposed transportation improvements within eastern Pima County. The update process incorporates input from PAG member jurisdictions and other agencies that implement projects listed in the TIP. The goal is to maximize the use of federal, state and local funds and other resources to meet the multimodal needs of the region.
PAG produces a TIP every two years working with member jurisdictions and public transit providers, including Sun Tran, and the region's TIP must be compatible with the state's transportation improvement program. Any new or amended TIP must meet air quality conformity to maintain the region's air quality. The next TIP update is scheduled to be ready for Regional Council approval in 2023.
The RTA plan is funded by a countywide, voter-approved half-cent sales tax through June 2026. A new 20-year plan is under development by an RTA Board-appointed citizens' advisory committee. Upon future voter approval of the next RTA plan and a sales tax to fund it, the projects and funding would then be spelled out in the 2055 RMAP.
The RMAP captures all long-range transportation needs and anticipated federal, state, regional and local funding sources over a 30-year period. The TIP represents the active five years of secured dollars and scheduled spending on transportation improvements. The 20-year RTA plan aligns with the RMAP and TIP, and RTA tax revenues are budgeted only on RTA voter-approved projects.
Though each product serves a unique purpose, the RMAP, TIP and RTA planning and programming efforts continue simultaneously to seamlessly deliver transportation improvements across the region.